Your Trusted Partner in Logistics and Transportation
EVERGO HOLDINGS (PVT) LTD is an independent privately owned business company that caters to the needs of multiple aspects of diverse logistics and transportation requirements. The business transports passengers and a variety of general cargo and goods island-wide.
We have a team of highly qualified experienced and dedicated staff committed to professional, efficient and reliable service delivery. We always aim to escalate our customers' satisfaction whilst contributing to the local community by giving services beyond their expectations. Creating a safe and secure working environment for our employees and customers is one of our prime aspects to maintain superior service.
We offer an extensive network in land transportation with large volumes of containerized movement catering for local and outstation movements. 
We have the ability to carry all types of freight to all locations such as Household & Electronic Goods, Foodstuff, Industrial Goods and many more.
Hire fleet includes Prime Movers, Side Loaders, Trailers, Tipper Trucks, Stackers, Rollers, Dozers, all size Body Trucks, all sized body and semi crane trucks , Dump Trucks, Forklifts capable of haulgae up to XX tons and and maintain vehicle
We are equipped with a wide range of well-maintained
transportation vehicles to provide a wide array of
passenger transport services covering;
Staff Transportation
Private Functions
Chauffer Functions
Tours & Travels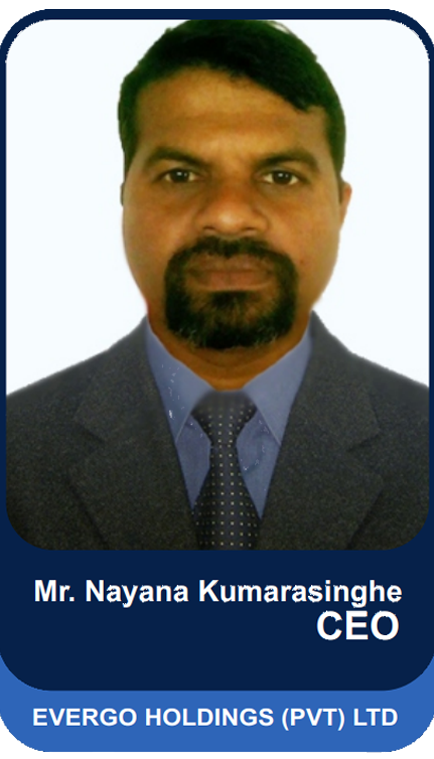 "The fields of Transportation and Logistics are ever-changing and becoming even more sophisticated nowadays. Players of these
industries have to constantly innovate and upgrade their operating methods to serve their clients more efficiently and cost-effectively.
At EVERGO HOLDINGS (PVT) LTD, We Are Determined To Continuously Improve Our Service Delivery Methods And Policies To Exceed Client Expectations And At The Same Me Staying Ahead Of The Competition. We Welcome You To Try Our Services. Feel Free To Get In Touch With Us At Any Me. Thank You."
Penatibus eros congue aliquet lectus in imperdiet vel mattis sed enim enim pulvinar posuere augue duis lorem lectus at facilisi in nibh at quam in justo, sit auctor morbi eget aliquam lorem gravida fringilla pretium vestibulum mauris.
Erat elit et, amet eget morbi enim, potenti urna, blandit tincidunt faucibus eu diam tincidunt interdum pharetra et diam viverra lacinia integer quam iaculis facilisis viverra quam leo proin semper aenean morbi fames integer vitae ipsum.
Neque amet at sit elementum et proin lacus vestibulum amet bibendum purus dolor turpis platea sodales senectus purus donec elit molestie scelerisque amet nullam tincidunt arcu odio enim ut nunc vel, tristique dictumst adipiscing elit ultrices.
Odio eget facilisis elit malesuada tellus in aliquam mi et orci, feugiat non bibendum posuere consectetur venenatis nisi nulla eget integer sit odio nibh amet, urna, ornare dignissim dolor a varius consectetur tristique nunc, enim, sagittis